Grave Site Maintenance Business Program, How-To Strategy Guidebooks, Estimating Calculators, and Video Tutorials.
Learn how to run your own Grave Site / Grave Care Business.
Newly Updated for 2018
Your order for the Grave Site Business program will be shipped within 1 business day.

Ordering page for the FULL VERSION of the
Grave Care Business Program

$259.95 + Free S&H = $259.95

This is a big heavy package and is shipped via a large USPS Priority Mail box
.
$259.95 is your total price. No Hidden Charges. No Subscription Fees.
If you have any problems ordering or if you want to order over the telephone,
call us anytime:
267-314-7283
267-31-GRAVE
This is the FULL VERSION of our Grave Care Business course. This is the complete package and includes the full program and all the manuals and guidebooks included in printed format. This includes everything described within the full version column on our main Grave Site Business website.

Pay with any major Credit Card and/or Paypal:

The Full Course includes all Manuals, Tutorials, Video Lessons, & Business Tools described on our site.
This package also includes easy to use Software
Choose your preferred type of software (Download, USB Drive, or 3 CD-ROMS) when ordering below.

Check or Money Order: If you are paying through the mail, we greatly prefer a Postal Money Order (get this from your post office). We do accept checks but our bank makes us wait a minimum of 10 business days for clearing. A Postal Money Order means we can send your parcel out the very next business day.

Mail Payment of $249.95 + $10.00 S&H = $259.95 total to:

Harper Companies
C/O Grave Site Business Program
PO Box 4772
Chattanooga, TN 37405

Please include your full mailing address, phone number, and email address.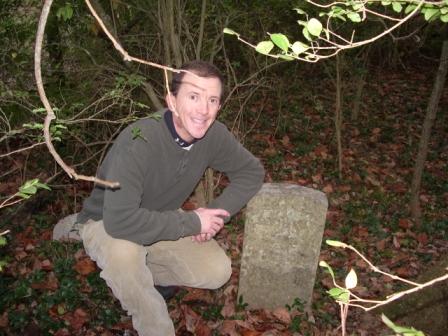 Once again, my name is Keith, if you have any questions about
the package or if you want to order it over the phone,
my toll-free number is: 1-877-586-6639
This rings to my personal cell phone so
if I don't answer, please leave a message.
*Terms of Use Privacy Policy Contact Us We Dig Google Blog



Thank you for looking...it's a great time to get started with your very own Grave Site Business.

Copyright 2017 GraveSiteBusiness.com
All rights reserved.