This is the BASIC VERSION of our Grave Care Business course. This includes everything described within the basic version column on our main Grave Site Business website.

Although this is a great overview of this business plan, we strongly recommend the Extended Version or the Full Version of the Grave Care Business Course. These upgraded versions give you a tremendous amount of information, tutorials, and business tools that are not included in the basic version.

We ship PROMPTLY. Normal delivery time is about 3 business days from the time we receive your payment. Our shipping is guaranteed so you don't have to worry about lost shipments or damaged in transit.

We offer easy and secure methods of payment below:

Paypal via credit card or Paypal Account

Check or Money Order Via Snail-Mail. A Postal Money Order is greatly preferred.

Via telephone with credit card.


Entire program including Manuals, Tutorials, Forms, and Worksheets is mailed to you on your choice of USB-Drive or CD-ROM Disc. We have made the software VERY easy to use.

Paypal: Use your PayPal account or use any major credit card to pay through paypal. (No account needed.)
Choose software version (USB or CDRom) when ordering.




Check or Money Order: If you are paying through the mail, we greatly prefer a Postal Money Order (get this from your post office). We do accept checks but our bank makes us wait a minimum of 10 business days for clearing.

Mail Payment of $69.95 + $4.00 = $73.95 total to:

Harper Companies
C/O Grave Site Business Program
PO Box 4772
Chattanooga, TN 37405

Please include your full mailing address, phone number, and email address.




Via Telephone: We are glad to take your order over the phone. Please have your credit card handy. Since we are often out of the office working on a jobsite, we might not answer immediately. If we don't answer, please leave your name, number, and a brief message...either I or one of my team will call you back ASAP.

Call us toll free: 1-877-586-6639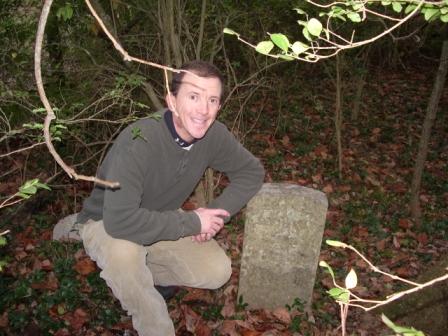 Once again, my name is Keith, if you have any questions about
the package or if you want to order it over the phone,
my toll-free number is: 1-877-586-6639
This rings to my personal cell phone so
if I don't answer, please leave a message.
*Terms of Use Privacy Policy Contact Us Google Blog



Thank you for looking...it's a great time to get started with your very own Grave Site Business.

Copyright 2017 GraveSiteBusiness.com
All rights reserved.