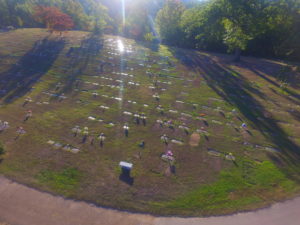 October's shadows lengthen as the morning's sun glints reflectively off polished marble gravestones.
With 20 mile per hour wind gusts and temperatures dipping into the 50's,
this brisk October morning reminded me of the tasks ahead for Grave Care Business owners.
Leaf fall will reach its height in a few weeks. Tree branches will tumble down in blustery weather. Autumn rains will cause erosion problems. Summer floral grave decorations will need to be replaced by more appropriate autumn colors. These are all opportunities for Grave Site Maintenance Business Owners to increase their client lists, improve their services, and increase their revenue.
The opportunities for Grave Care Services are plentiful this time of year.
Want to learn more? Read through our website to learn about our Grave Site Maintenance Business Training Course.