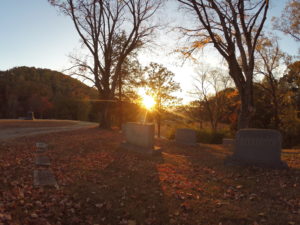 Building Confidence in Yourself and Your Grave Site Maintenance Business
Each day, I awaken with invigoration. Each day, I awaken with enthusiasm. Each day, I awaken with confidence.
Starting a business takes guts…I know that. I was intimidated when I first started. But…I worked hard at it. I developed pricing strategies. I developed strategies on how to build a strong client base. I figured out which services I could provide for customers and make a good profit at it. Money is important. You have to make money as a business owner.
Grave care is a rewarding, invigorating, fulfilling business. You get to work outdoors in beautiful surroundings. It's so rewarding. Such a wonderful, rewarding, fulfilling business. There's nothing better. There's nothing better than being able to help people, make a good profit, call your own shots, and build your own business. The most important aspect of the Grave Care Business course is the confidence it builds in you. Confidence to start your business. Confidence to build a strong client base. Confidence that you know how to perform plot maintenance, tombstone cleaning, floral decorations, and other profitable services. Confidence to price your services properly so you can make great money with this business.
If you've ever thought about starting your own Grave Site Maintenance Business and you don't know where to start, take a look at our entire website where we outline our Grave Site Maintenance Business Course. The entire package will teach you how to start and grow your own Grave Care Business…..with confidence.
Thank you and please let me know if you have any questions:
Keith
www.GraveSiteBusiness.com